Hey there, I think we may be taking a bit of a hiatus from DZ Themes to take care of some other business that's come up.  It's been a long, strange and fun ride, but all good things do have to come to an end at some point.  I can't say I won't miss blogging about WordPress themes and everything it takes to create a really great theme.  Well, if you're looking for information on WordPress or WordPress themes, we've got some parting information for you.  You can check out these portfolio WordPress themes, which is one great source of information about everything that has anything to do with WordPress portfolios.  Creative folks will love these templates.  For the blogger in your life, how about checking out these personal blog WordPress themes, which can really help make your site look incredible.  Now, sometimes, you might want to add an online store to your website and I always recommend WooCommerce to get the job done.  That's where this collection of WordPress WooCommerce themes comes in handiest.  WooCommerce is so easy to use, it's incredibly simple and straightforward to set up.  That's what makes it such a great value.  That and the fact that it's free, of course.  For online bloggers who want a slightly different style, glossy and fun, yet professional and easy to read, a WordPress magazine theme could be the answer.  We're sure you'll find exactly what you want in one of these incredible collections, so have no fear when you go to make a purchase.  The support is great, the designs are amazing, the code is perfect and that's certainly not all.
We're going to miss this place but we know you're going to miss us even more.  That's what makes this so tough!
No matter whether you're embedding videos in your site or self hosting them, WordPress is the ideal solution for creating a website with engaging video content.  That's what we've kept in mind when looking for video WordPress themes.  Multimedia is incredibly big the
We know, running your own business is a big, big challenge.  That's why you need the perfect WooCommerce WordPress theme to help you sell your products.  WooCommerce WordPress themes come in all shapes and sizes though, so what's the best? How do you know where to start?
Looking to set up a shop online?  Want to try to keep the cost down?  Well, you're in luck, we've found some of the best WordPress eCommerce themes around and we're bringing them to you here in this collection.  With WooCommerce, the absolute best and most powerful f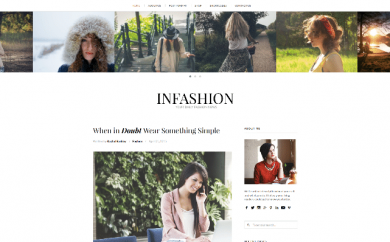 It's a grind, running an online magazine.  You need a great theme to help ease the burden.  If you want to set up a high quality online magazine website, you'll need that perfect theme.  It really can help make the job a whole lot easier.  With that in mind, we have gather
This is our collection of free WordPress themes, produced by the team here at ThemeIt.  We've got some amazing ideas on how to make the best quality WordPress themes and offer them up for absolutely nothing.  You gotta start someplace, so why not start here?  Okay, here we go, t
Simple can be better.  At least when it comes to websites, a minimalist design might be exactly what your site needs to really draw in traffic and help keep them engaged.  Simple, minimal, modern and straightforward designs allow your content to shine through.  Whether you're a
What does parallax have that static sites don't?  It's easy.  Wow factor. A great parallax theme is a real attention getter, it can mean the difference between your users simply scrolling through your content and really engaging with it. We've hand selected some of t
Perhaps you're trying to sell products aimed at kids or their parents and parents? An expert layout directed at children ought to be entertaining, but practical. It does not have to seem boring in any way. We have tried to keep this in mind when making this collection.  WordPres
These themes will totally help you sell your app, software, Saas, SEO service or other tech related products.  Whether you're a startup or a company that's been going a while, you can really use a site like one of these. Kickstart Looking for a big boost to your startup te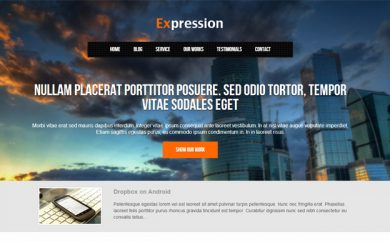 To be on this comprehensive list of premium WordPress themes, you need to do something to actually stick out from the crowd, something that nobody else does. What is a premium WordPress theme? Well, things have come a long way with WordPress and for this season, it is a theme that act